For some of us, it's already here and for some of us, it's coming real soon. Back. To. School. To save my sanity I absolutely spend some time getting ready a few weeks before school starts. Believe me, it reduces my stress level by tons! So I get my 10 BEST BACK-TO-SCHOOL EDITABLE FORMS ready to go!
Let's face it – there's no worse nightmare than being unprepared and having to scramble on the first day back. For sure, I must have everything I need ready for an easy-peasy first day back, heck, for an easy-peasy first week back! So as long as I have my class roster I'm good to go. TYPE, SAVE, PRINT. DONE!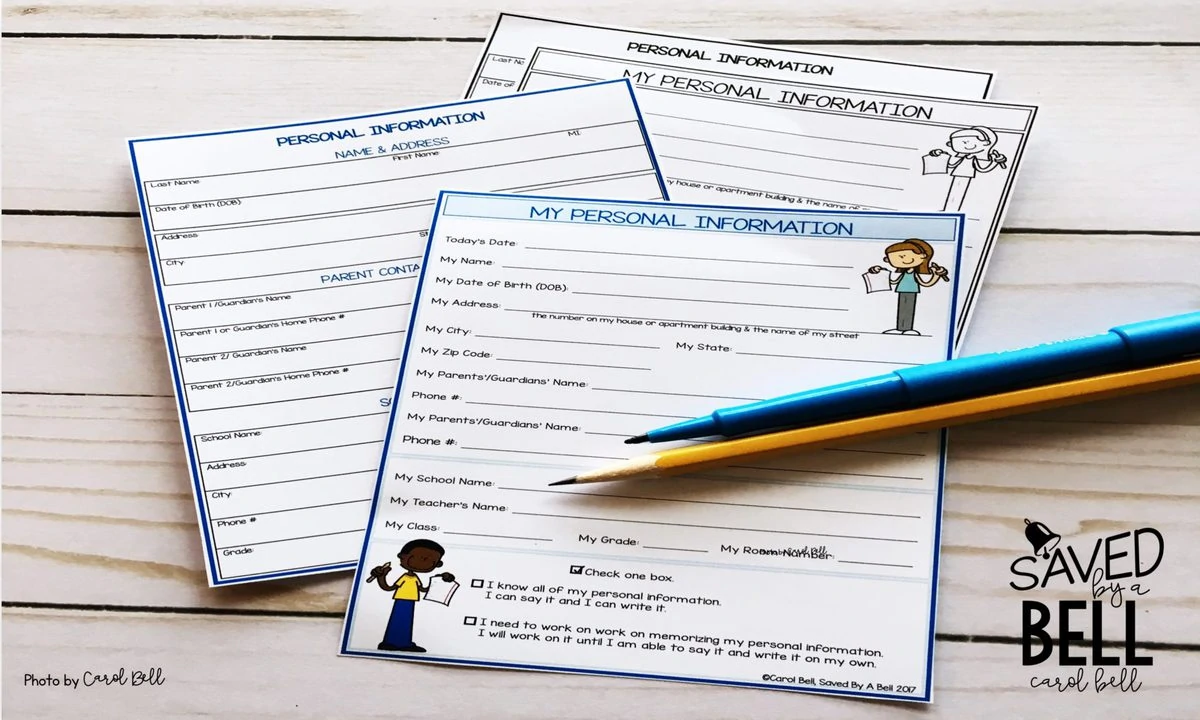 I can use a ready to print version because I'm in a hurry or I can create a customized one introducing myself to parents. Ready to send home!
Next, the supply list. Add or change items, print and done!
Definitely total must-haves to keep myself and my kids organized. And because parents want to know what's going on. Read more about them, here.
Helps us keep track of our weekly class schedule and the schedules for individual students that receive special services Hey, we have to know where everybody is, right?
On to my total Go-To form. One sheet for the entire class.  All student info and parent contact info in one place!
These Auto-Populating ID Cards are a total necessity for field trips and community walks. I type once and all the information auto-populates on every card. The only info I have to type in individually are the student names.
Don't forget kids need to know their personal information. I make a master copy for each student. Perfect for assessment during the first week back.
Read more about them, here.
After the student survey, on to the parents! These surveys help me collect useful information from parents at the start of the new school year.
Personalized stationery is especially perfect for sending a quick note home. I either type or handwrite them, depending on how big of a hurry I'm in.
And last, but not least, a fun activity for Back-to-School! Kids love to find out WHO'S WHO in their school! My kids learn about what a school community is and the people that make up their school. They list the different roles among school staff and name the people who fill those roles and describe their jobs and responsibilities.
And there they are! My 10 BACK-TO-SCHOOL EDITABLE FORMS for a stress free, easy-peasy back-to-school!
Need some ready to go Back-to-School Editable Forms? Check these out.
Back-to-School Editable Class Forms
Have any suggestions for an easy Back-to-School? I'd love to hear from you in the comments below!
carol:)